From the Nest: You Out Loud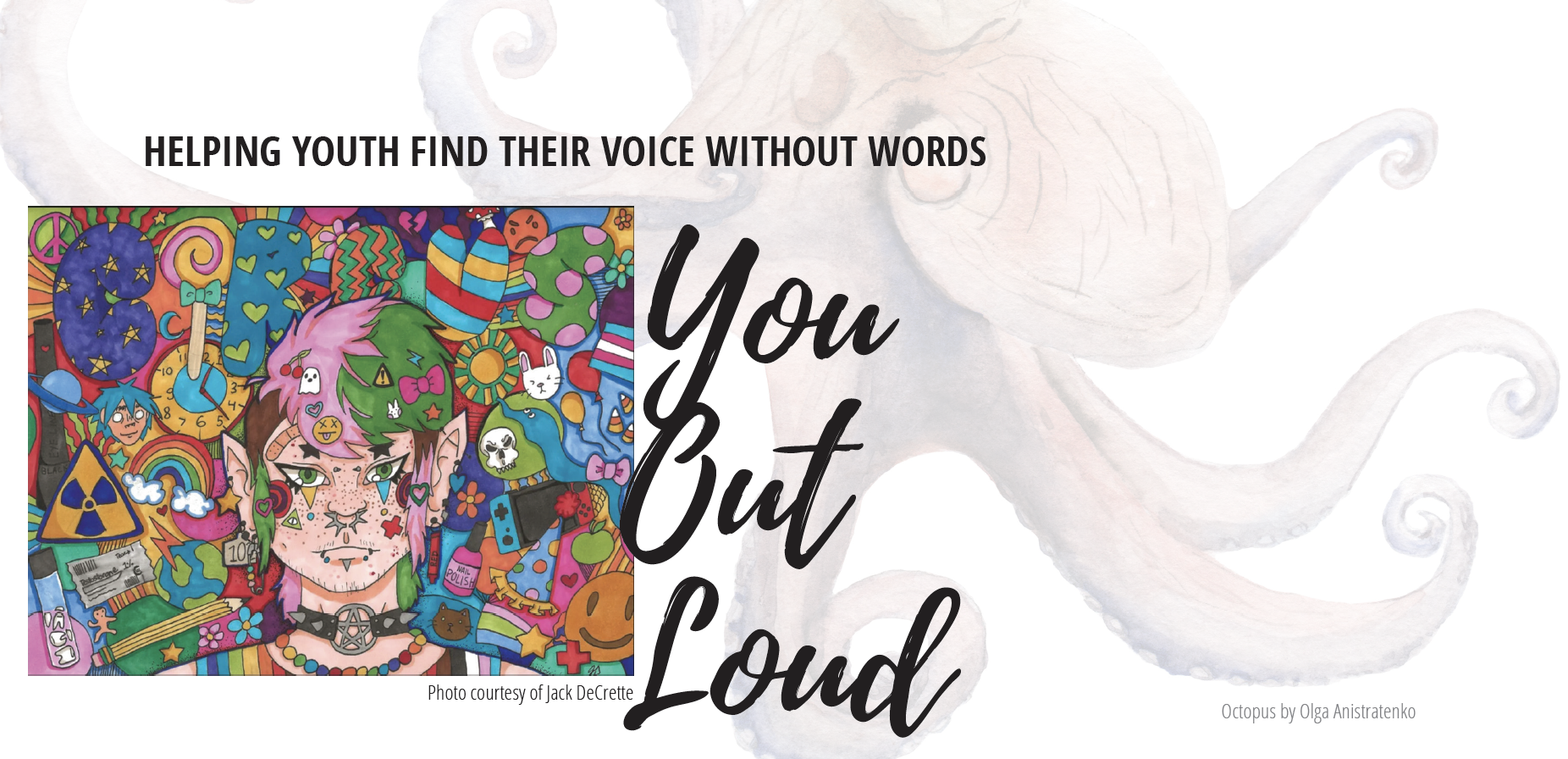 YOU OUT LOUD is a new and transformative approach to mental wellbeing for youth in Routt County through art and community integration. High school-age students have an opportunity to engage in project based, multi-week workshops, facilitated by a professional creative and licensed therapist or life coach. Founded by Suzi Mitchell, the project became a necessity when Mitchell saw the tragic impact COVID-19 isolation and fears were having on high school students. "Some students tell me they can't get out of bed in the morning. It just breaks my heart," said Mitchell in an early meeting to flesh out how the program might work. "We have to do something to help them." 
Through community collaboration, she found a solution. You Out Loud gives participants a chance to connect with peers and members of the community through meaningful projects to boost self-esteem and promote mental health. Each will combine individual and group tasks, with an opportunity to showcase their work to the public. The overarching goal is to give students a chance to delve into emotions using a wide range of creative mediums, and give them a way to use, or find their voice, without the need to rely on words. 
The first project kicked off in January 2022. The visual art component was led by Missy Borden, artist and co-owner of Pine Moon Gallery. Students with The Octopus Project focused on the dynamic attributes of this multifaceted creature and used it as inspiration to depict themselves on canvas. They created a huge sculptural Octopus together, to explore the arms of their community, their home. AWA 
ELEVATE THE ARTS: You Out Loud has been made possible by a partnership with the Boys and Girls Club of Routt County. Donations can be made through the club by referencing You Out Loud. Donations are eligible for a 50% child care tax credit.