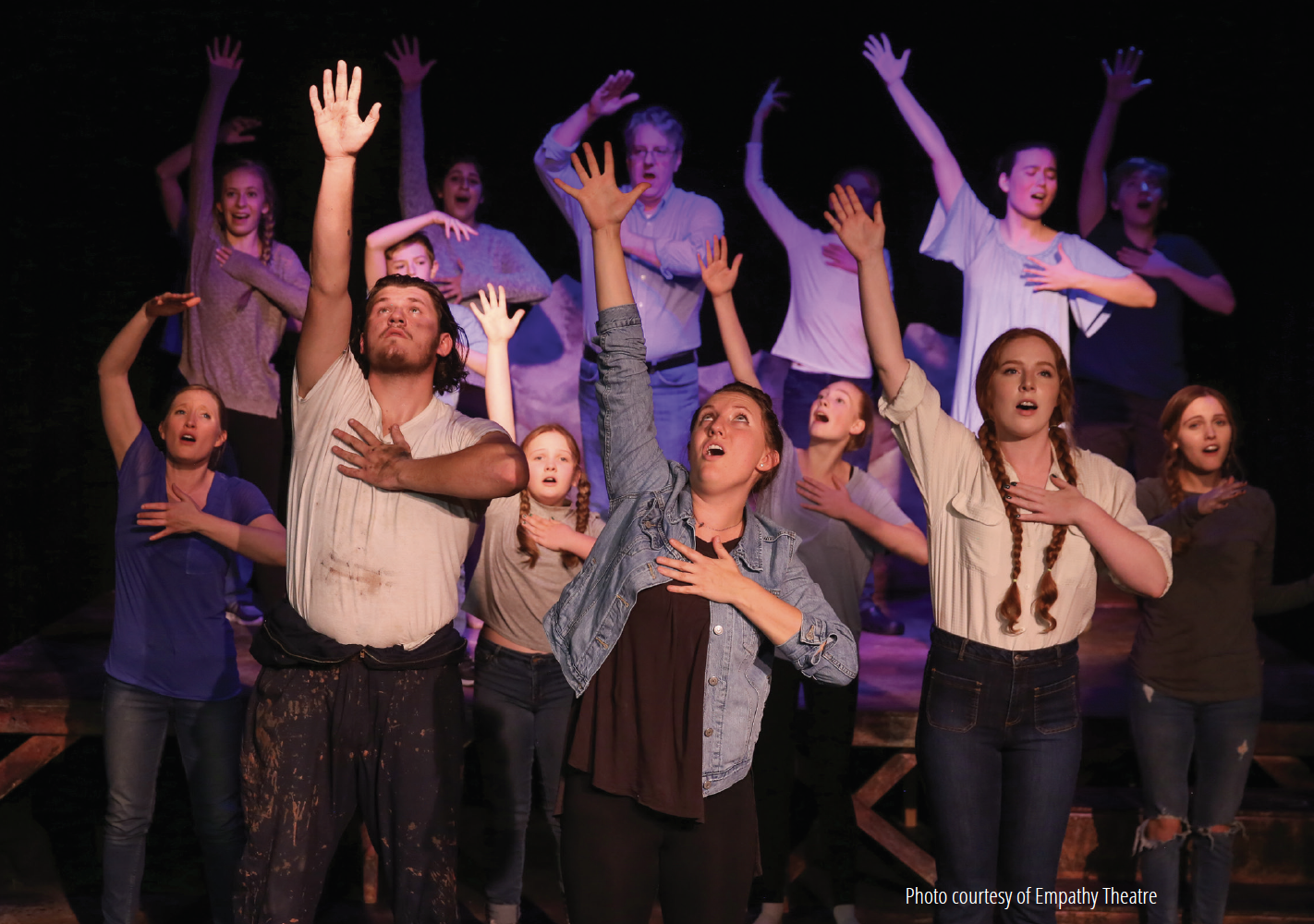 EMPATHY THEATRE PROJECT
The Empathy Theatre Project is a new non-profit out of Boulder, CO that develops original theater to explore social and environmental problems dividing the country. The brainchild of Cordelia Zars, Empathy Theatre Project seeks to bring together a divided country through story. 'Man Up,' their first musical, explores the unattainable ideals of masculinity and what those pressures do to boys entering manhood. The One Voice Series works with individuals in the Boulder community to brainstorm, write, edit and perform personal essays. Essays are themed around topics the project is exploring in feature shows such as gender exceptions, Indigenous rights and rural despair. AWA
ELEVATE THE ARTS: Take a trip to Boulder to see how theatre can create empathy for differing perspectives dividing the country. Visit empathytheatreproject.org for more.
A Dream Takes Flight
STUART HANDLOFF, EXECUTIVE Director of Piknik Theatre, has been worried he won't see an amphitheater in Steamboat Springs in his lifetime. Before COVID-19 hit, he was preaching about the need. During COVID-19, the community realized the need. Pushing the boulder up the hill, Stuart finally found a partnership to bring the dream of an outdoor performance space to life. With the Steamboat School District, Handloff is working out the details for a 200- seat outdoor performance space on the campus of the Strawberry Park Elementary School. Fund-raising has begun. With support, the project hopes to see completion before school reconvenes in the fall of 2023. AWA 
ELEVATE THE ARTS: Make a donation to the amphitheater project at the Yampa Valley Community Foundation.