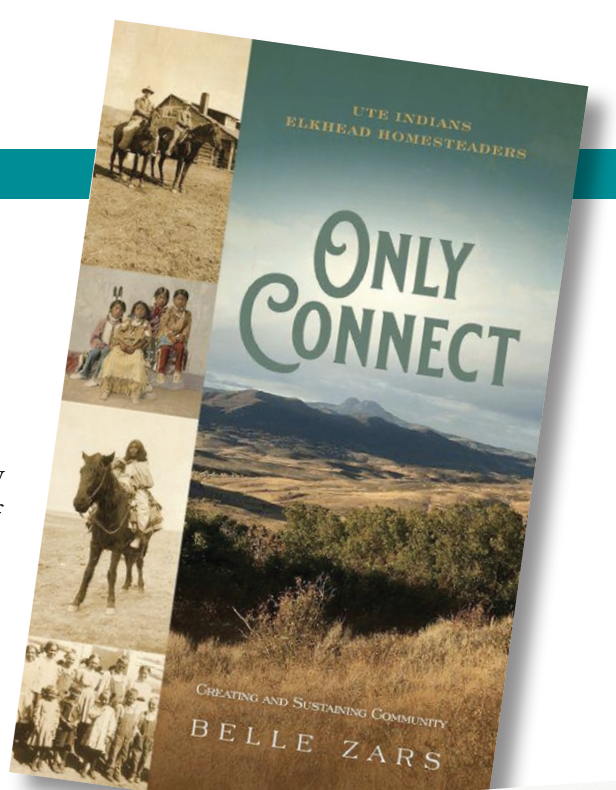 ONLY CONNECT
by Belle Zars 
Only Connect was released spring 2022 and has already become the preeminent resource for the early history of Northwest Colorado. Meticulously researched, Zars brings to life the celebrations and struggles of the Yamparika Ute, the first white homesteaders and teachers through first-person accounts, interviews, letters and diaries. Zars' intimate knowledge of the landscape, people and culture comes across in the passion with which she recounts the history of Elkhead, Colorado. This is a book that should be on every shelf of every home in Routt County.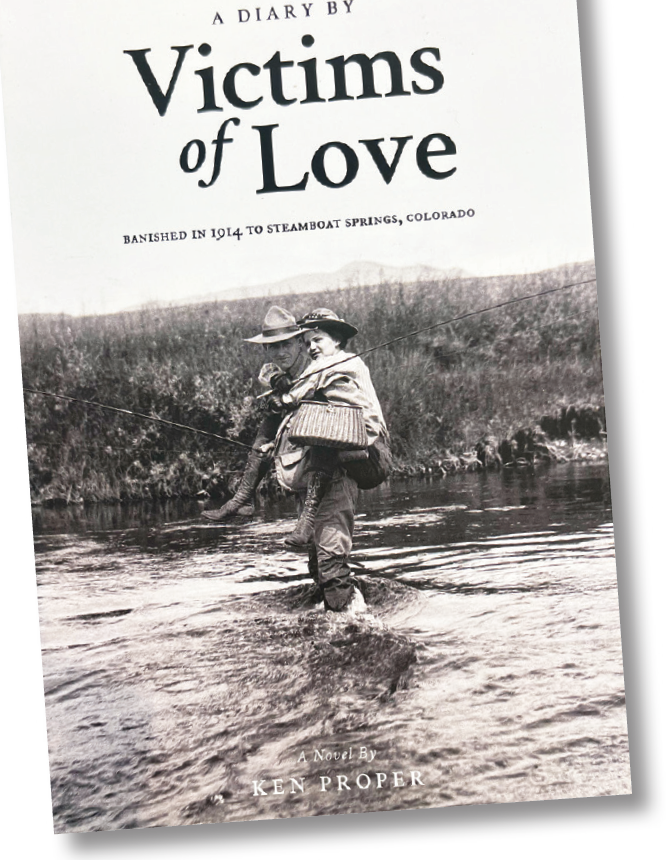 VICTIMS OF LOVE
by Ken Proper 
by: Virgie DeNucci, bookseller at Off The Beaten Path Bookstore 
Victims of Love, by Ken Proper, is a treasure-trove of information from the Steamboat Springs of 1914-1915, when Lincoln was called Main Street, fly-fishing and moonshine were pastimes, hot air balloons loomed in the sky, the Winter Carnival was a town event, and Carl Howelson was flying off the ski jump. This masterful story is told through the fictional diary of Julius, a young man banished from England to Steamboat Springs for being a "bad boy!" The informational facts of this story are rendered from photos, letters, the Pilot articles and advertisements "from the day." I just couldn't get enough of all the visuals included in this book, which caused me to think I was stepping back in time! We may think we know the Steamboat Springs of today, but a glimpse of this town over 100 years ago, confirms that the roots of our wild, vibrant, fun Steamboat continue to grow!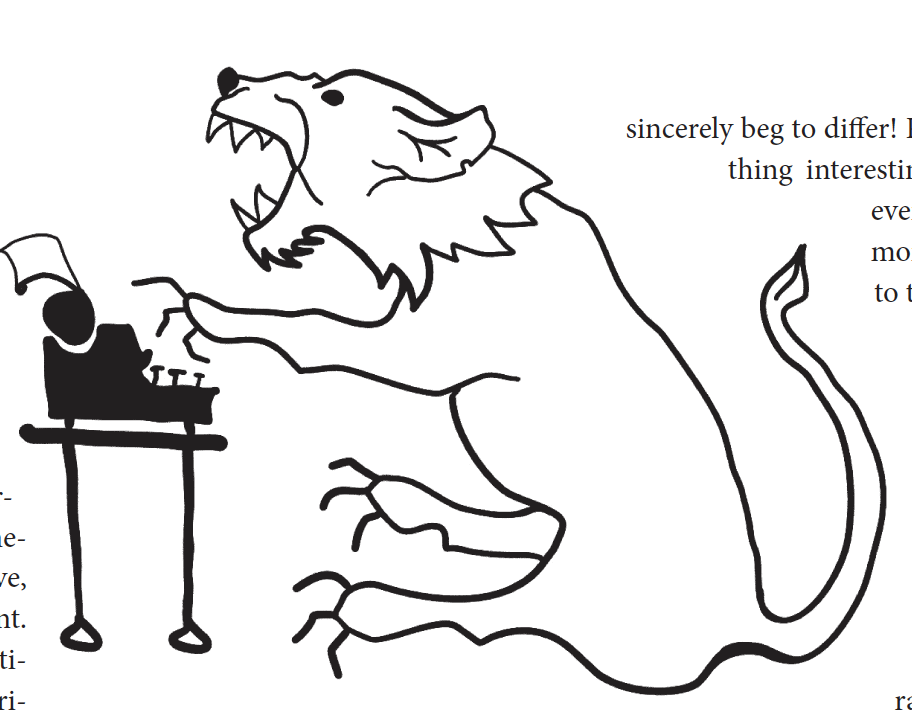 Art Things
Executive Editor, C. Coyote
ART THINGS was conceived to break the usual sterile environment of art in galleries by creating something immersive, fun and different.The idea of multi-disciplinary experiences started with a series of pop-up art shows that had tarot card readings, caricature drawings, live painting, DJs, performers, as well as visual artists, clothing designers, sculptures and jewelry creators. COVID-19 forced a LONG break for the pop-ups. Once Wolfgang, creator of ART THINGS realized there was no 'going back' the concept transcended to print media.
"More so than urban environments, there's a need for queers and non-traditional people to find their voice in rural communities," said Wolfgang. "We are all a lot more similar than we are different. The goal of the new ART THINGS zine is to inspire others to pursue whatever endeavors, creative or otherwise, that their heart desires." 
"This town is very conventional and straight on the surface so that many weirdos, myself included, have felt they need to conform or hide, that their art isn't 'marketable' in a place like this but I sincerely beg to differ! Patrons of art are always looking for something interesting and raw and dynamic and queer and everything in between. In this social climate more than ever it is so important to give space to the fringe creators." 
The zine's backbone is made up of short stories and poems, comedy and a lifestyle column submitted by indie artists running guerrilla shows and zines. Anyone can contribute as long as they submit within deadline. There are no boundaries surrounding forms of expression. Think photography, how-tos, recipes, sketches, paintings, poems, rants, ramblings, psychic transmissions—the works. Publications are released in sync with earth and moon cycles of nature because the most literal definition of revolution is a rotation around, like the earth or the moon around the sun.
ART THINGS is a revolutionary publication in that "it's a radical act to be authentic and uncensored and that is the goal here. ART THINGS is a space where creators can express themselves without having to explain themselves. A space where creators can unapologetically show and be themselves and hopefully inspire others to be themselves," said Wolfgang. "Art is a universal way for anyone, even someone who doesn't consider themselves an artist to express things that are within. It is an essential part of human communication. If we all try our best to authentically express ourselves we might just find that magical utopic society already exists!"
Email Wolfgang for more information, [email protected]