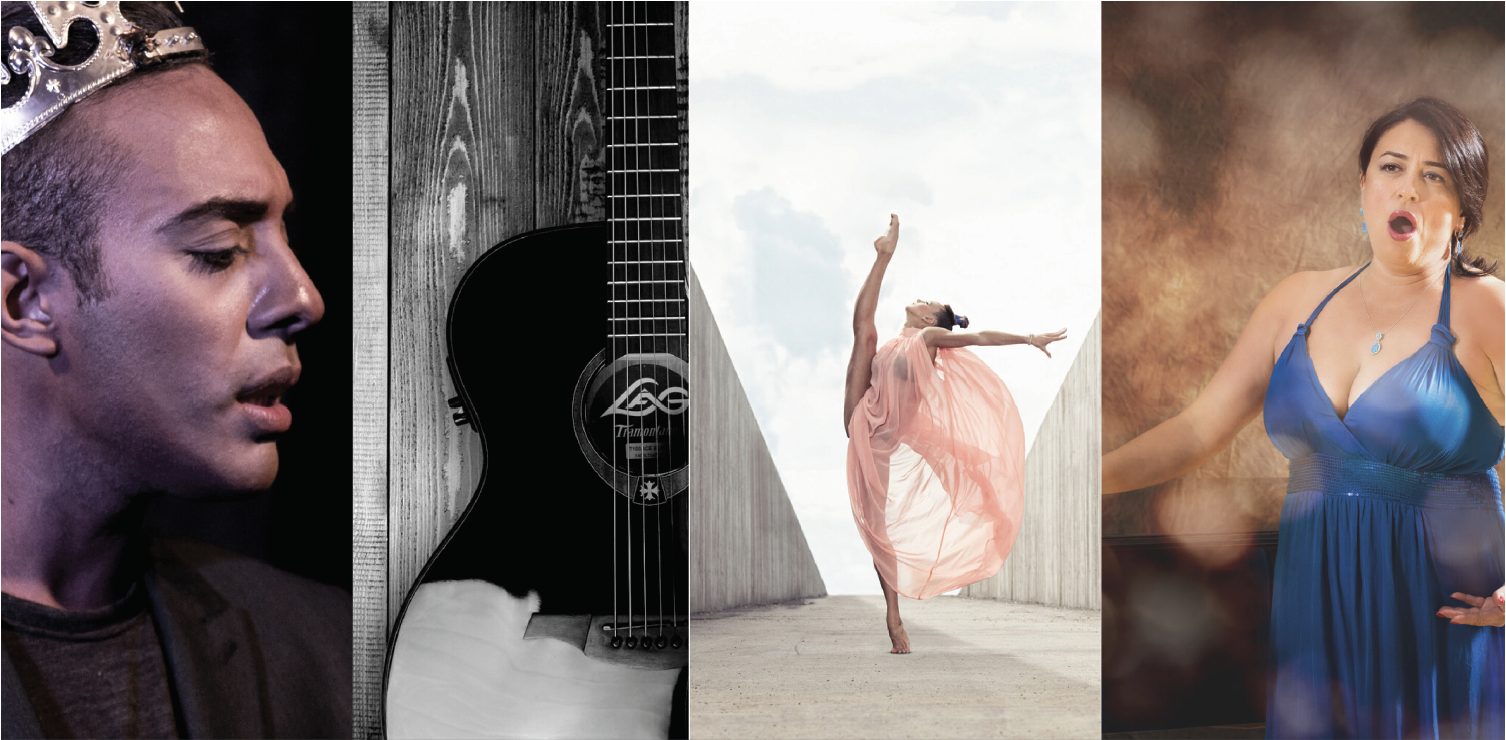 The Julliard of the Rockies: A Vision for the Future
IN JANUARY, the Yampa Valley Community Foundation hosted a Performing Arts Visioning Session. Steamboat Springs is home to world-class opera, theater, symphony, music and dance, yet the public facing image is a community known for outdoor recreation and western heritage. While each performing arts organization is mighty on its own, creating a shared vision for the future sets a pathway to meeting the most pressing needs that hold Steamboat back from being recognized as the most vibrant arts community in the country. 
Arts are often thought of as frivolous instead of integral to a community. After all, arts are equated with entertainment, or a diversion, and the economic benefits overlooked. Organizations like Strings Music Festival, the Colorado New Play Festival, Opera Steamboat, Perry-Mansfield Performing Arts School & Camp, Steamboat Symphony Orchestra, Piknik Theatre, Steamboat Dance Theatre, Steamboat Creates and more are huge economic drivers for our community that are not weather dependent. They bring in millions in revenue for the City each year through ticket sales, lodging and transportation while also providing a constituency that patronizes downtown restaurants and businesses. Arts and culture visitors have a track record of staying longer and spending more than other visitors.
In Steamboat, performing arts groups give back to the community, beyond their signature events, through artistic programming for kids, relieving the City from having to meet those needs. One reason young families are moving to Steamboat is for the artistic and cultural opportunities their children have here. Those include Steamboat Symphony Orchestra's partnership with the Steamboat Springs School District for the High School Orchestra, Strings School Days Program for kids, Opera in the Schools, Piknik Theatre's workshops for kids, Steamboat Creates' Young at Art Camps, Steamboat Dance Theatre's scholarships, the Colorado New Play Festival's Playwright Slam, and so much more. From youth to old age, creativity brings people together.
Not to be underestimated is the sense of community and connectedness arts events provide. Performances create a shared experience of learning, empathy and emotion. Despite the impact these organizations have for the community, there are some major hurdles stunting growth. Employee retention, affordable housing for visiting artists and rehearsal space are among the most critical.
Arts and culture non-profits face the same difficulties as all businesses in Steamboat—lack of affordable housing for employees, overpriced health care and lack of daycare. Steamboat is one of the most expensive regions in the country for healthcare. These key factors prevent people from moving to, or staying in, Steamboat Springs for creative work opportunities. 
The second biggest need is visiting artist housing. Organizations pay upwards of $50,000 each year to house artists coming to Steamboat to perform. Steamboat's busy summer season has made hotel rooms scarce. COVID-19 discouraged donors from opening their houses to help. Dedicated housing for visiting artists is critical to the growth of the performing arts.
Adequate rehearsal and performance space are additional concerns. Without these, the ability to increase programming is diminished. Organizations currently use the high school, churches and any other space they can find for rehearsals. These venues often don't have adequate acoustics or technology. New facilities need be built to foster and support performance.
In the Yampa Valley, the performing arts offer quality, legacy and innovative collaborations that can't be found anywhere else in the world. Now is not the time to risk losing a 100+ year legacy of the arts. The Yampa Valley Community Foundation continues to facilitate conversations around next steps to grow and house programming in Steamboat. While there are some hurdles to overcome, the performing arts will continue to deliver world-class performances that set this town apart from every other mountain town. AWA
ELEVATE THE ARTS: Attend a performance this summer. Donate land for a performing art center and rehearsal space. Work with the Yampa Valley Community Foundation to support the organizations you care about. Contact Helen Beall, [email protected] with ideas or models that have worked in other communities.